So, thank all of you wonderful ladies for sharing such fab recipes with me!
For salad, I chose this one from
Fun with The Super

Munns
:
Corn & Arugula Salad
Dressing
:
1/3 cup extra virgin olive oil
1/8 cup Balsamic vinegar
1 large clove garlic, finely minced
1/8 cup basil, finely chopped (roll and slice with kitchen shears)
1 vine-ripened tomato
Salad
:
5 oz. baby arugula (1 plastic container from organic section)
2 ears fresh corn, shucked with "hairs" removed
2 more vine-ripened
tomatoes
sea
salt & fresh ground pepper, to taste
To make the salad dressing, whisk first four ingredients in a small bowl (or your measuring cup). Cut the tomato into quarters, hold over the sink, and squeeze it just as if you were squeezing a slice of lemon into your tea. This will remove the seeds and gunk from the tomato while softening up the fruit. Dice the tomato and add the it to the dressing. Stir to coat. Refrigerate while you prepare the salad. It's important that the dressing has five minutes or so to flavor...the balsamic and garlic will really meld into the tomato.
Divide arugula between two plates. Working one at a time, hold the corn over a serving and cut the kernels into the salad. Keep going back over the cob until all bits of corn are in the salad...make sure to catch all of that sweet juice, too! Repeat with second ear of corn and salad plate. "Juice" the remaining two tomatoes and dice them if you wish - otherwise just quarter or slice them over your salads. Pour dressing evenly over salads.
For the main course, I chose a recipe from the lovely Sarah at
Prep in Pearls
.
Pork Loin Roast
~1 41/2-5lb boneless pork loin roast
salt and pepper
1 10oz jar apricot preserves
1/4 c orange juice
splash bourbon
3 T soy sauce
4 garlic cloves, peeled and chopped
Preheat oven to 325
1. Place pork in roasting pan. Season with salt and pepper.
2. In a bowl, combine remaining ingredients.
3. Pour over meat.
4. Cover and roast for 30 minutes.
5. Uncover and baste. Continue to do so every 20 minutes for about 1 hour and 15 minutes-remember to cover after basting.
6. Remove from oven and let roast rest for 10 minutes.7 Serve with pan marinade.It can also be made on the grill wrapped in foil-YUM!!!!
[(USDA website recommends cooking pork to the temp of 160 degrees so it took mine a little longer than what this recipe calls for...just a little FYI on my cooking adventure!)]
Side dishes:
Homemade Mashed Potatoes
: (was my first attempt and were good)
7 small russet potatoes
1/2 stick of butter
salt and pepper
milk
country crock's honey butter spread
I peeled the potatoes with a peeler of course. Then I sliced them. Put them in pot for 30+ minutes until soft to fork's touch. Drained potatoes. Put potatoes, butter, milk in bowl. Beat potatoes with electric mixer adding salt and pepper as going (taste for more if needed) and add more milk as you like. Then I added a
spoon full
of the honey spread and mixed. It gave it a nice flavor!!!
Green beans
out of a can. I'm no superwoman, ladies. Just threw some onion in it, and it let it cook.
For dessert, I made one that I make myself.
Raspberry Delight
(a concocted version of things I like myself)
1 box of
Pepperidge
Farms Puff Pastry Shells ( I like these b/c the middle is
precut
so after baking you can pull it right out which is
perfect
for putting stuff in it)
1 package of cream cheese
1 pkg of raspberries
1/2 cup sugar
1 pkg of blueberries
1 tub of whip cream
powdered sugar
Bake pastry shells according to instructions. While baking, put cream cheese, raspberries, and sugar in bowl. Mix with an electric mixer until smooth(will still have small bits of raspberry in there should be a pink color) When shells are done, pull out the middle, spoon some of the raspberry mixture in the middle. Put some whip cream on top. Garnish with blueberries and some powdered sugar. Yum Yum Yum=) It will look just like the picture but will have the raspberry filling in the middle.
So, that was my dinner. I had one minor fiasco with the meat thermometer. But hey, you know I didn't know not to stick the metal thing ALL the way in b/c it will be touching the other side of the meat. You only want to stick it partially in so the thermometer is in the middle of the meat to
determine
the actual temp of the inside since the outside cooks faster. We live and we learn. Other than that, he enjoyed the dinner. The glaze for the roast was very very good with just the right hint of the bourbon to make it yum yum. We both love bourbon. Ha=) Although, I do say that pork roast is not our favorite cut of meat. I will make it next time with a pork tenderloin. Overall, thank you everyone b/c I found lots of recipes I'd like to try too!
I totally forgot, I know you would love to see what I got LC besides the dinner. He would not tell me what he wanted. He simply stated that he would like anything I'd get him. Therefore, Brooks Brothers would have to suffice and pink would be the color of choice or at least shades of pink;)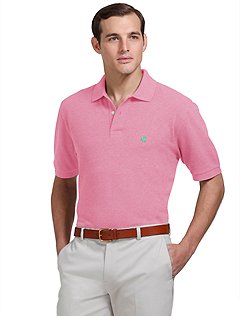 (It is much more of a salmon color in actuality)And this: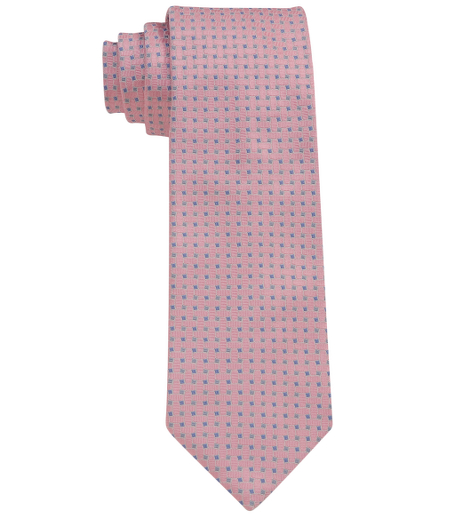 Which will go perfect with his grey suit and baby blue shirt=) I am a fab girlfriend. You can find these items at
brooksbrothers

.com
.