1. New foundation:
Tarte Amazonian Clay
12-hour full coverage foundation.
I have oily/combo skin. Mostly oily. This foundation is GREAT! Granted, I am still oily at the end of the day, but it's less oil. And for me, that's such a feat!
2. Eyeliner:
Smashbox Always Sharp Waterproof Kohl liner
Oh my word! I cannot even begin to describe how wonderful it is to not have to sharpen this. No breakage, no mess, no worry about having to resharpen so that you can get a precise line on the second eye. And, seriously, when I unscrew the cap, it's always sharp. Two thumbs up from me!
3. Powder:
Cover FX Pressed Mineral Foundation
I was tired and almost out of my Bobbi Brown pressed powder. I felt since it was getting kind of cakey since my skin is changing. Twentysomethings, if you're reading this, ENJOY YOUR SKIN! Fine lines = no fun. I'm a HUGE HUGE HUGE HUGE fan of Cover FX's concealer. I have melasma, and I think it's the best concealer I've used to help even out the pigmentation on my face. This powder is great. The display in Sephora said it had clay in it as well.
4. New Hair Stuff:
Living Proof Full Volume & Body Boost
I am out of shampoo and decided to try Living Proof since I've heard a lot of hype about it. I absolutely love the fragrance of this line. I can't quite figure out what it is, but it reminds me of a lemony-lavender. It's a really clean scent not perfume-y. After washing, I feel like my hair is dry. I'm assuming maybe this is because it's sulfate free. It feels fine after conditioning though. My hair is shiny and soft once dried; however, fuller than normal? Meh. I think it's no different than anything else I use.
5. New Smells.
Chloe
Hubs gave me an early Xmas present early. FYI, if you're a Costco member, check out the perfumes! This is $95 at Sephora, but at Costco, it's $49.99! My Costco also had fragrances such as Lola, Burberry, Flowerbomb, etc.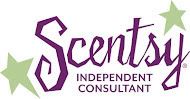 I decided to do a Five on Friday on beauty. I have been using a few new products that I really like lately. Thought I'd pass that along:)