To be honest, well, I've not really kept it a secret on here, infertility is a dark place. And for the past two years, I've been in that dark place. I've gone home many days after work and just climbed in the bed and ate ice cream. I've gained ten pounds and just have been really sad and depressed and that's not a good quality of life.
I joined a group on facebook about PCOS and one about IVF, and one day some of the posts just snapped me out of it. It was like I had an epiphany. The posts were women writing that they knew IVF was their only way to have a baby, and they couldn't afford it. Then, one of my favorite accessory shops on FB,
Prep Obsessed
, posted this bracelet, and I knew I had to have it. I plan to wear it on my IVF surgery days. And regardless of the IVF deciding outcome, I should be thankful I had a chance. It made me think that I should be thankful for EVERY.SINGLE.BLESSING in my life. I'm in such a better place now than I have been in these past 2 years. It will either work or it won't and life goes on...
1. Thankful that I can afford the IVF journey.
There are lots of people in this world in the same place I am; however, I am fortunate that I am able to afford IVF and have the chance of possibly being a mother.
2. God has a plan!
I'm not going to lie and say my faith has been strong these past two years. In fact, I'd say I'd lost my faith and lost my way. I was mad, sad, angry, and every emotion you can possibly imagine. But I do believe that God has a plan. He let me teach history this year which was the BEST year teaching for me so far. I LOVE history and had SO much fun!!! Not to mention, it is less pressure than teaching language arts for sure. I think God knew to put me in this place. Finding out IVF was our only option, then a month later my mom getting cancer and my dog getting cancer in the same week was A LOT. I think had I been teaching language arts I would have had a mental breakdown. I, also, moved halls this year which again goes to the whole God has a plan. One of my co-workers is someone who could relate to my situation in a sense, and she really was a listening ear and had lots of advice. All a blessing again but took the until the school year was over to really understand that. :)
3. Teaching
I don't know if it's because I didn't go into teaching right after college and/or grad school. I started teaching when I was 30. I'm not jaded *yet*, and hopefully, I never will be. I love seeing the lightbulb go off when they've learned something new! Not to mention, it doesn't hurt when they tell you they hated history until your class, I was their favorite teacher, leave sweet notes on the board like the one pictured above [love that kid!] etc. But sometimes, it's the life lessons that are my favorite. I know that sometimes I am a child's only stability. I make sure to tell all my students I love them. My classroom might be the only place they hear those 3 words:/
4. A Loving Husband
I am so grateful to have been blessed with such a wonderful partner in life. No marriage is perfect, but hearing others talk about their marriages or hearing divorced friends talk, it makes me that much more thankful for him.
5. My Puggy
Puggy has brought so much joy to my life. I got her during a really dysfunctional relationship when I was in graduate school. She saw me through those tears, and I am so thankful for her. She's been with me every day I've cried and been sad due to infertility. While she might not be a *2 legged* baby, she's my 4 legged baby, and I love her SO much. This is her new bed, and she's obsessed with it.
Technically this is 5 on Friday, but I have one more. I am so thankful for the support of my family, friends, co-workers, my bosses, and my readers on this blog. To know I have so many people praying for us definitely helps;) Thank YOU!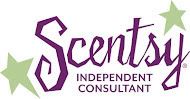 This post has been written and rewritten many times, but I finally just decided to go with it. My Friday at Five edition this week is about Being Thankful.