Alas, it finally arrived in my theaters this past weekend. Ta da!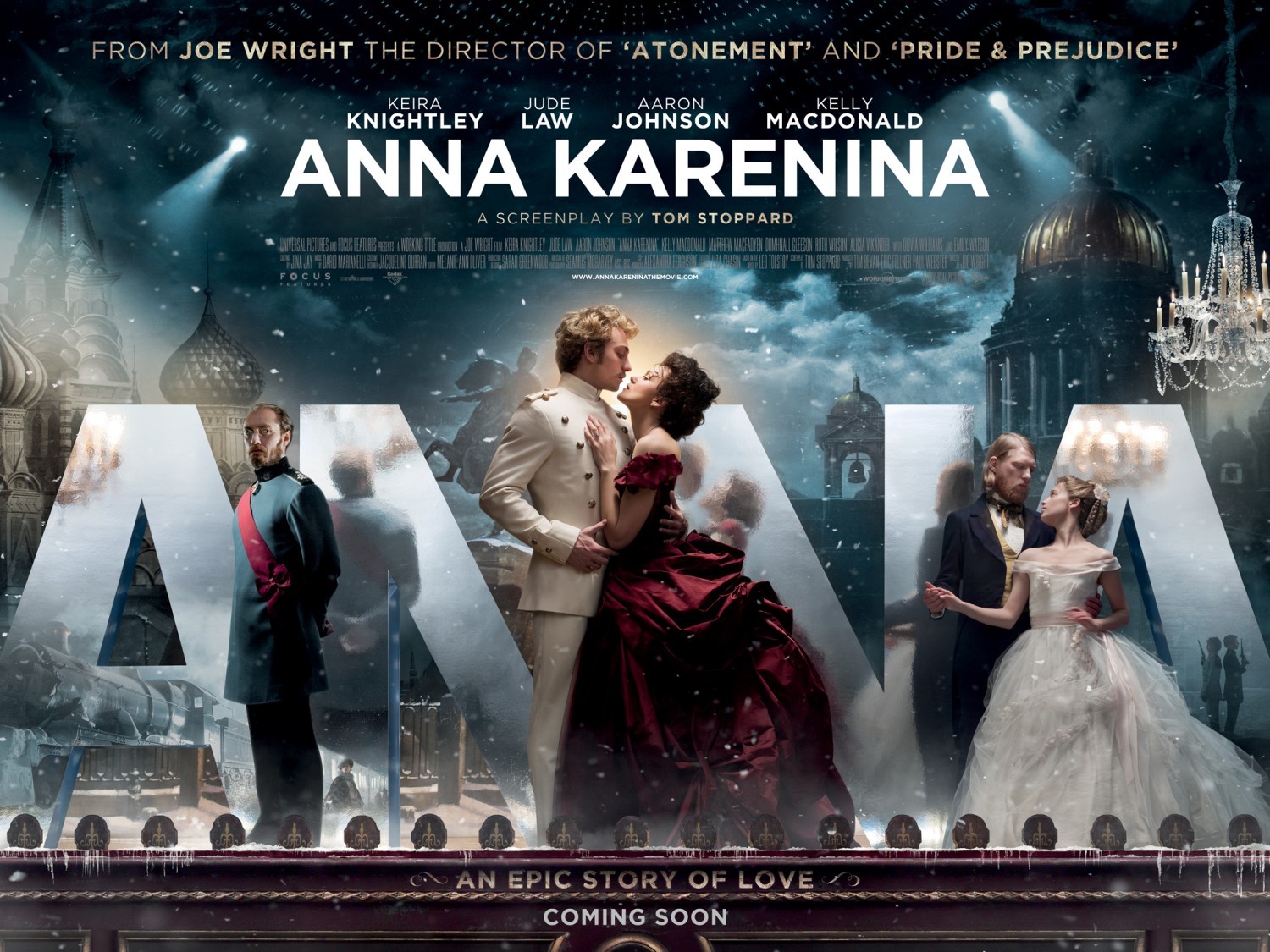 Anna Karenina
SB's rating: 3/5 stars
Honestly, I had high hopes for this one. Being the Anna Karenina enthusiast that I am, I was so anticipating this, but it fell flat for me. I think the tragedy was lost in translation. For someone who's never read the book, it just doesn't seem to me that they will understand the agony that Anna goes through with herself nor the tragedy of it all (won't say more---don't want to spoil it!).
In my opinion, if you've never read the book, go see the movie before reading it. I have a feeling you will appreciate the film much more that way. If you've read the book, I say rent it or see the matinee. I saw the matinee and feel it was worth that. Full price? Nah, not so much.
One thing, I thought was neat was that the movie is set on a stage. Literally, the scenes are set on stage like a play and then fall into a movie scene. If you see the movie, you'll understand what I mean by that. I thought it was interesting take.
Casting? I think it was right on point. I think MacFayden portrayed Stiva just as I pictured him in my head. Jude Law played Karenin flawlessly, and Keira, oh Keira, she has that vulnerability that is so enduring. I just felt this Anna's screen write was sold short of the reader's part where they want to kill her but pity her all at the same time. It totally eliminates the torn feeling of debating with yourself if you love her or hate her when you are through. Sad, because I find that is what makes me read it year after year!
The costuming was AH-mazing!!!! Check these out: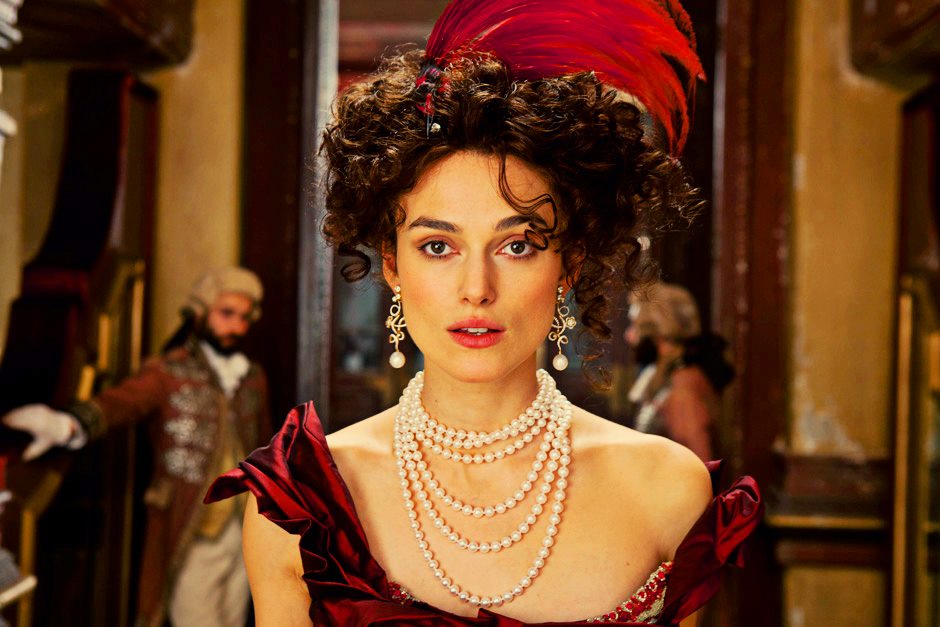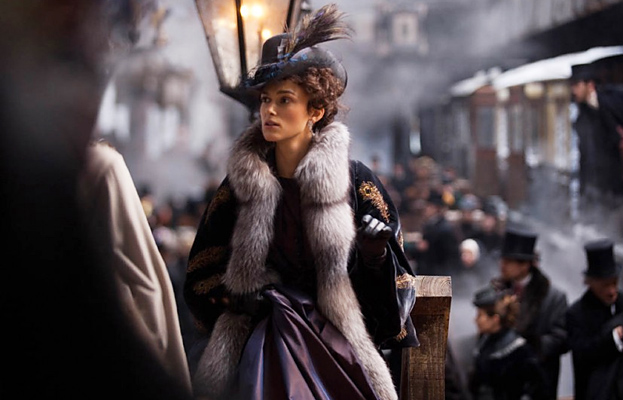 I do believe I spy Mary from Downton Abbey, do you??? She plays of one of Anna's friends.
PS-I stayed through the credits, and they credited Chanel for the jewelry. Beautiful.
This is one of my FAVORITE books, if not my absolute favorite. I read it once every year. Don't get discouraged by the length. It is a wonderful book:)))))