So, this week has been so tiring. Monday I was still reviewing with my students for their state test. They are tired; I'm tired. Tuesday was the start of testing. I'm hoping my kids did well. So that stress has somewhat left...
It's already so late in my cycle that I figured I didn't ovulate this month or it was so early that I'd missed it. I went to get the stick out yesterday morning, and LC was like you probably didn't ovulate or we missed it so i wouldn't even bother wasting those...
Good thing I didn't listen because I got a positive! So exciting:) I decided to test again today because the few times I've gotten a positive, the next day is a negative and the day after a positive. Well, this time, I got a positive this morning which means two positives in a row. We're keeping our fingers crossed that I actually ovulated. I'm going to the doctor on Monday to have blood work done to be able to see if I actually, in fact, ovulated. *Please keep your fingers crossed for me!*
And with my subject area's state test out of the way and having to walk around for almost 2 1/2 hours circulating my classroom while they took said test, left my feet hurting. A pedicure was definitely the cure to that problem! It was so relaxing and just what I needed:)
Don't forget about my chevron infinity scarf giveaway
here
!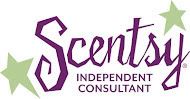 \\