Soooooooo last week, I threw myself a pity party and went to the mall before I went to work at the second job. I thought a little retail therapy would make myself feel better! And it did. ha:) I got this cute top at Macy's.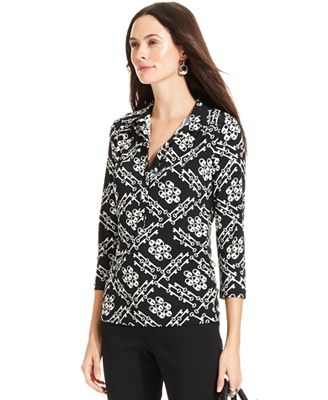 One of the teachers at school had this, and I thought it was so cute that I had to get my own. I bought it at Macy's; however, it's sold out on online. It's by a line called Alfani and the print is keys and locks. So cute! Something I can wear to school and for other things.
And, since Macy's was also having a shoe sale, I decided to participate in the pre-sale and finally purchase a pair of these. I can't believe I don't already own a pair.
No warmer wednesday this week. the warmer they chose was the big apple warmer, and i've already told y'all about it;) Will resume next week.
Lately posts have been kinda here and there because state testing is coming up in the next couple of weeks. Back to regular posting very soon!!!