1. Still researching history stuff. Teaching this is nothing like teaching grammar. The change in content (more interesting than grammar!) will be a nice change for me.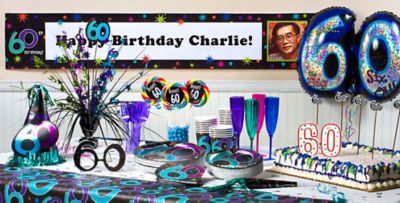 2. I'm throwing my dad a surprise 60th birthday. I don't know if my dad has ever had a "birthday" party before. He has no idea
at least i don't think he does
and will be surprised----I hope! We went with the theme in the pic above from Party City, "the party continues..."
3. I've been able to go to the pool a few times the past couple of weeks. Love this towel that I got in the NYC sale and have used it every time I've gone to the pool.
4. Pea Salad--sorry for the messy pic. This is the last of it that I scraped together for the picture. This is SOOOOOOOO good. My friend made this when we had a pool day and cooked out. I asked for the recipe to take to a teacher pool day on Wednesday. We had some left over, and I've been eating it with my lunch. So good!!!!!
Recipe is as follows:
2 pkgs frozen peas
6 or 7 strips of bacon
2 tbp finely chopped purple onion
1/2 cup chopped mozzarella
1/2 cup chopped cheddar
1/2 cup mayo
salt
pepper
pinch of sugar
5.
Sunkissed Citrus Dryer Disk
. Y'all this is SO yummy! I use the dryer disks to make my clothes and towels smell so good. This doesn't function as a dryer sheet; it's merely for smell. So, I throw a non-fragrant dryer sheet in with this. And voila, no static and smells divine!