What you might not know is that I have an hourglass figure, and I'm 5'3". Yes Yes I know some people die for that, and it is absolutely fab for swimsuits and summer clothing. However in the winter, I have an atrocious time buying clothes. I went to J. Crew on my lunch break to try on some of their fab items that caught my eye online especially when it's 30% off sale. To no avail, the dresses were so cute but of course I need a size 2 for the waist up and a 4 for the waist down:( Of course, they don't make dresses to fit people like me. Boo, however I did find a couple of cute things at Gap!
I got this Cashmere sweater in Black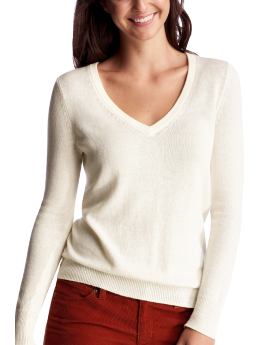 and this one although I don't remember it having lace at the bottom...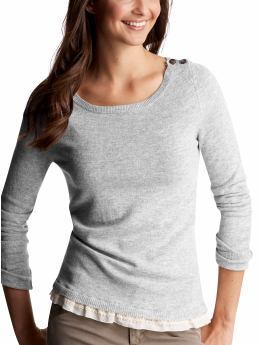 On another note, me and my nearest dearest "L" not LC, my friend L, went to go eat at one of my favorite places downtown last night called The Happy Mexican. We don't get to see each other often due to our hectic schedules and living on the opposite ends of the city. However, we can have dinner and talk, and it's as if we hadn't gone a day without talking. Ha! My friends and I love to start out there with margaritas for a little pre-partay.