Wow! I didn't realize how long it had been since I'd done a Netflix post. Hmmmmmmm, let's see---over the summer I watched these:
True Blood Season 4
SB's rating: 5 stars!!!
I'm still loving this series!
Eric Northman----yummy:))))))))))))
Downton Abbey Seasons 1 and 2
SB's rating: 5 stars!!!!!
Oh my word, this just makes my little English literature with a concentration in Brit Lit heart all warm and fuzzy and pink ponies and rainbows and all that goodness! Can you tell I can't wait for season 3??!!??! Def dvr'ing and not waiting for Netflix.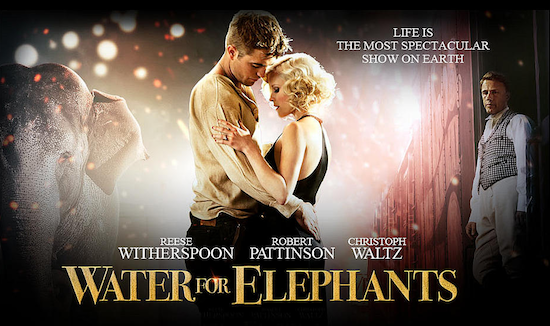 Water for Elephants
SB's rating: 4/5 stars
I really enjoyed the book and felt they didn't go in depth enough with the movie. However, it's still a good one. And, who doesn't mind staring at RPatz for about two or so hours? Not this girl. Don't mind if I do;)
Something Borrowed
SB's rating: 3/5 stars
I feel like this is a great renter. I'd been disappointed if I'd paid full price at the movies. It deviated from the book a little; however, great movie for a lazy afternoon.
We just started Lost this week. It's already pretty addictive. I wonder if we'll like the whole series?? Any good shows and/or movies you've been watching on Netflix? Drop me a line...