1. New Year's Day---and how did I spend the first day of 2014? getting a makeover. what else. duh. ha! i told the MUA i wanted something glam, something night life, and she delivered. although, i'm still not sold on red lips. i feel like they make me look clownish, no?
2. Organization--- my stuff had been strewn all over the counter because one organizer just wasn't enough. i decided new year, new counter. so i bought another organizer in the same style and a jewelry holder thingy, i admit, at least it's organized chaos.
3. Art Deco Loooovvvveee---art deco anything? love. that style of jewelry is so in this year, and well, i bought these two years ago before the trend. so trendsetter of me;) ok, for real, i love any excuse to wear my wedding jewelry. it's kind of fancy schmancy so i can't just wear it with t-shirts and sperrys. i try to always incorporate it if the occasion calls for it. love love love this bracelet. i'm contemplating taking the pearl bracelet to a jeweler to get it sized so that it actually doesn't hang off my wrist. any readers done this? worth it---or just leave it be?
4. Bubble and Bling--- love love my JoJo Loves You bling earrings. they are big, i know. they are BIG AND SPARKLY, and that makes me love them even more. and, i love my bubble coat. the coat was a christmas present from the hubs. you see, he thinks it's silly to spend money on makeup and lilly and my hair, but he won't bat an eye to drop some cash on sporty type items. when he first suggested the calvin klein bubble down coat at costco (<----his fave store), i scoffed at it which resulted in him calling me a brat. not the first time that someone's called me a brat, so i will live. but whatevs. he suggested it a few more times when we went our weekly (or every other day) costco trip. and dolls, he wore me down. he wore me down to the point that i tried it on and agreed to said coat. however, i put my foot down when it came to black. the black just made me feel a la Missy Elliot circa 1998. you know, like this:
buutttttt, in his defense, i actuallly do love the coat. it's SUPER lightweight and seriously one of the warmest coats i own.
5. Yo, Teach---i'm ready to go back to school. ok, i'm sure i'll be regretting those words in say about a month and a half. but after two weeks off, i'm ready to get back to doing what i love---changing the world. ok, that last part was a joke, but i do like to think i make a *teensy* bit of difference in this world. i just came across this pic today. forgot i took it the day we got out from break. hard to imagine that 14 year olds like me. they don't like anyone except for justin beiber and instagram and texting much less a corny, old history teacher. that my friends is why i teach. not for the affirmations that I ROCK, but simply for the lightbulbs i see go off. that moment when a kid is like yeah, i get it. and a little affirmation doesn't hurt! ;)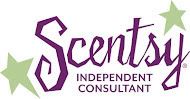 Well, hello there, I haven't posted a 5 on Friday in a long time... December was just a crazy month for me!!!